Cromax Paint - an Axalta Coating Systems Brand
It's true, the paint job on your vehicle can make a positive or negative first impression. But it's primary job is to be a physical barrier that protects your car's body from environmental effects such as the sun, moisture and erosion. We here at Koch Auto Body provide our customers with the expert auto paint applications by certified technicians. It might be that you have collision repairs that will need to be repainted, or maybe you just want to give your vehicle a face lift! Our expert team, quality supplies and the best equipment ensure that your vehicle will leave here looking as good as new, if not better!
Cromax is a global coatings brand for refinish body shops. Delivering increased productivity from the front of the shop to the back, through coating systems engineered for easy, quick and accurate application, localized business and marketing support solutions, and pragmatic innovations to simplify and expedite the refinish process!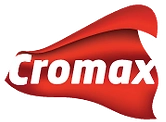 Paint Process for Repairs
Wherever the repairs will be taking place on your vehicle, the area will be washed first to remove and debris and grime.
When it is completely dried, all of the areas in question will be lightly sanded to remove high spots and/or flaking.
With our Cromax colour-match technology, we will match the paint precisely to your vehicles specifications. This will be followed by a colour test.
The paint will then be applied and dried before a layer of clear-coat is applied.
Paint Chip Repair
Living up here in Northern Alberta, we all get those rock chips on the front panels of our vehicles. If you have a plastic bumper, it won't rust, but the chip will damage the surface and make starting points for peeling paint. If the bumper is metal, once a chip is there, the rust can set in and if nothing is done to repair the chip, the rust will become and real problem to the point of needing replacement parts. You can pick up paint markers from the local store and try to touch up the chip yourself, but we do not recommend this. If it is not done correctly, it will result in a paint blob that you will see every time you look at your vehicle.
Clear-Coat Paint Finishes
If your vehicle was produced in the last decade or so, there is a good chance that it has a clear-coat paint finish. This is a layer of clear resin that is applied over the vehicle's base paint. It provides a deep, more vibrant look and gives protection against certain environmental threats. It also will help to prevent fading and extend the shelf life of your paint. With all of this said, you need to remember that it isn't an absolute protector, and a huge misconception is that clear-coats don't require waxing. But waxing will protect even the clear-coat!
Four Tips to Protect your Vehicle's Paint
Invest in a car cover. If you are unable to park under a structure, your best bed is to invest in a cover. It will help to protect your vehicle from bird droppings, dust and tree sap. Not to mention the elements and sun-fading!
Quickly clear off the tree sap from your vehicle. If left on there for too long, it will start to bake itself onto the paint and leave a stain. There are professional products available to help remove tree sap!
Clean off bird droppings as soon as you see them! They are highly acidic and will damage the paint, even the clear-coat!
Regularly wax your vehicle. This creates a barrier between the paint and the environment. It is recommended that you wax your vehicle every three months.