XPEL Paint Protection Film 9300 Series
There is a 100% chance that something will wreck the paint on your new vehicle. Rocks, bugs, sand, keys, salt, rings, little humans - you name it.
Piece of Mind Protection.
From the Road Well Traveled.
XPEL 9300 SERIES raises the bar once again with its advanced optical clarity and superior impact resistance protection making it one of the best paint protection films available today. XPEL 9300 SERIES is backed by a 7-year warranty and a worldwide network of certified XPEL installers.

XPEL Paint Protection Film 9300 Series
Optically clear, zero orange peel finish leaves the film virtually invisible
Drive in any conditions knowing your paint is protected
Protects against rock chips, road grime, bird droppings, bug guts, and more
The advanced clear coat heals over time
Minimizes fine swirl marks and other minor surface scratches
Superior edge seal technology means the film stays locked down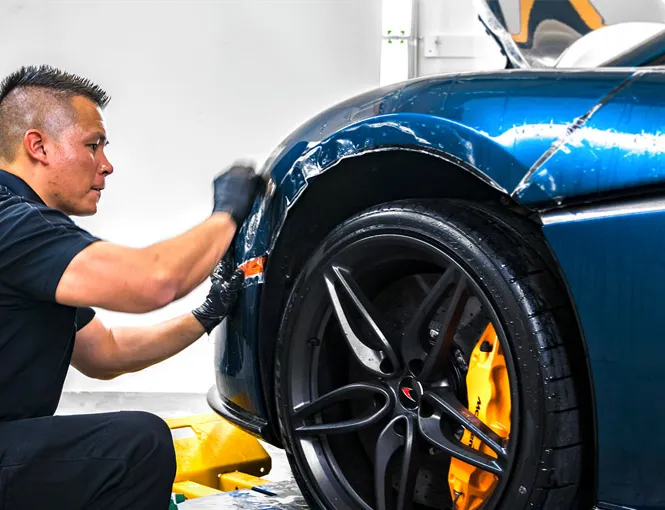 Benefits of XPEL Paint Protection Film:
Optically clear, zero orange peel finish leaves the film virtually invisible
Drive in any conditions knowing your paint is protected
Protects against rock chips, road grime, bird droppings, bug guts, and more
The advanced clear coat heals over time
Minimizes fine swirl marks and other minor surface scratches
Superior edge seal technology means the film stays locked down